Increasing Your Sexual Desire Starts with Expert Conversation
Low libido is far more common than society portrays. In fact, most women experience decreased desire at some point but are embarrassed to discuss it. It's time to start the conversation.
Read More
---
Get to Know Elizabeth Kusturiss, MSN, CRNP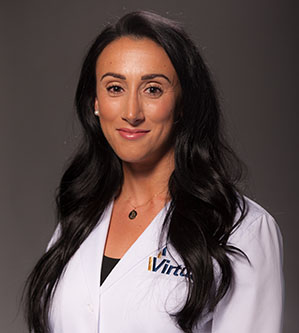 Elizabeth Kusturiss is a women's health nurse practitioner who sees patients at
Virtua Sexual Wellness & Pelvic Health - Voorhees
. For more than 10 years, she has focused on treating women's sexual pain and dysfunction. She has extensive education in sexual counseling and has published on the topics of contraception, female sexual dysfunction, and vulvar dermatoses.
She's also certified as a Vinyasa Power Yoga instructor and has a special interest in incorporating mind-body practices into the treatment of her patients.
Learn More
---