Strength Training Key to Protecting Against Heart Disease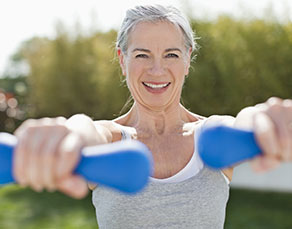 Strength training offers many benefits that counteract age-related issues like heart disease. It can be as effective as aerobics to ward off heart attacks and strokes.
Read More
---
Is Your Daily Walk Making You Really Sore?
If stay-at-home orders have you walking every day, you may be feeling some unexpected aches and pains. Here's why you may be sore and when to seek treatment.
Read More
---