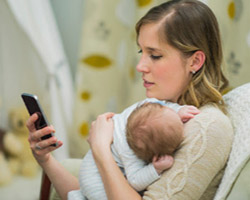 Feeling #Blessed When Life's a Mess
It's easy to scroll social media feeds and believe that everyone else is finding breastfeeding and newborn care easier than you are. The reality is that it's rarely almost never that simple.
Virtua board-certified lactation consultant Nicole Kekeski,
and local mom Ashley LaFrance, share the realities of breastfeeding and parenting of a newborn, and explain why you should not compare yourself, your experience, or your baby, to anyone else.
---